Sibu Beauty sea buckthorn berries grow on the harsh, extreme slopes of the mighty Himalayas. This little berry is loaded with nutrients including vitamins A, C, E, K, minerals, carotenoids, flavonoids, antioxidants, polyphenols, and phytosterols. Over 190 bioactive nutrients have been found in this berry!
I had the opportunity to try the
repair and protect sea buckthorn facial cream
. This is their number one selling item and for good reason. It promotes tissue recovery and healing, rejuvenates sun damaged skin, is made from 100% natural ingrediants, and if for all skin types. It smells wonderful and goes on smoothly. It didn't make by face feel greasy later, like some other facial creams do. It stayed where it was suppose to and my make up worked fine over it. It helped my skin look younger and healthy.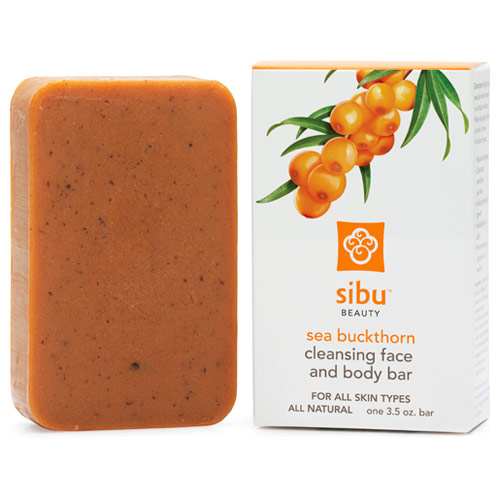 I was also able to try a sample of the
cleanse and detox sea buckthorn facial soap
. I liked this a lot. I felt like it gave my skin a nice thurough cleaning.
You can purchase these and other
Sibu Beauty products on their site
.